My Great Grandmother is obsessed with gadgets, we often get a potato peeler or a Victoria Knox Knife in our Christmas Present Bag... I think it has been an obsession that creeps up on you and one day you open the kitchen cupboards and the whole of its contents ends up spluging onto the floor.... It's not my fault... it's how I was brought up!...
Here's my top gadgets that just make life that little bit easier
It always makes me laugh when we hear about ergonomically designed gadgets to maximise productivity with ease. Here are non-powered gadgets!
Hand held kitchen clutter... I mean useful tools!
Square Colander from John Lewis
£8.55 John Lewis
Perfect for straining your vegies (obviously) but pour the drained contents easily, without spilling everywhere.
Rotary Cheese Grater
£23.97 Amazon
Easy peasy grating without risking your knuckles, throw in a block of cheese, grip the handle and turn the handle!

Cuts fine or course cheese in the drum, so perfect for topping lasagnes or pizzas!
Egg Slicer
£12.49 from Amazon
Simply slices or segments a boiled egg, no mess, quick and simple AND dishawasher proof.
Jamie Oliver Flavour Shaker
£18.99 Amazon
Ditch the pesstle and mortar - Shake with all your might to release the flavours of your fresh herbs!
Oil Mister / Sprayer
£14.99 Amazon
If you are conscious about the amount of oil you use, use a mister to apply an even coat to your pan
Garlic Press
Lakeland £8.49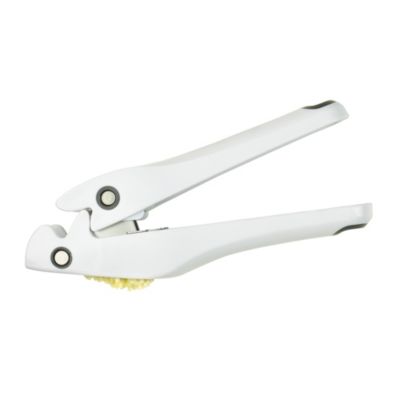 I love garlic and fresh garlic is simply the best in your cooking, make
Cool Salt and Pepper Sets
£40.00 John Lewis
Every kitchen and dining table needs a cool salt and pepper set. This defines how fun you are in the kitche and make great presents
Whisk with Silicone Tip
£5.99 Lakeland
It's essential in our house as we have load of egg dishes sich as omelets and milky dishes such as pancakes! This silicone tip whisk protects your pans too! brilliant
Measuring Jugs in funky colours
£5.92 Amazon
These jugs are just so fun and I have 3 in various colours... never enough jugs in my opinion!
A decent set of knives from Joseph Joseph
£100 John Lewis
It's more dangerous to use a blunt knife than a sharp one so get a decent set... and if they look good too, then GREAT
Colour Craft Measuring Scoops
£3.45 John Lewis
From 1/4tsp to 1tbsp accuracy is everything and easy with these colourful scoops!
Colourworks Measurung Cups
£4.99 Lakeland
If you find recipes on the internet, how often do see 1 cup of this and that and are never sure what a cup is - problem solved with these measuring cups!
end faq
http://www.johnlewis.com/home-garden/tableware/salt-pepper/c80000896/pg-view-all